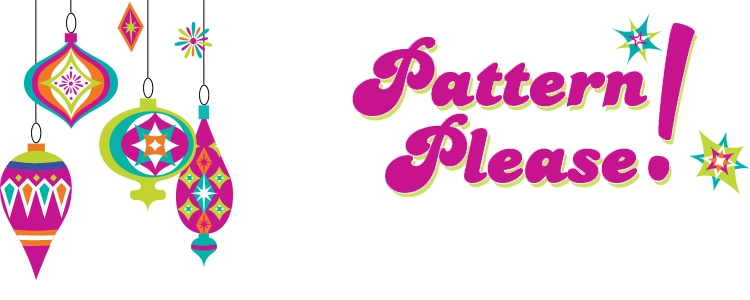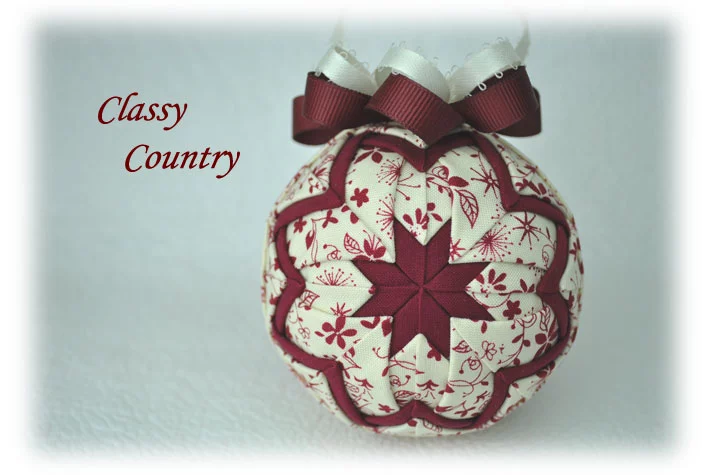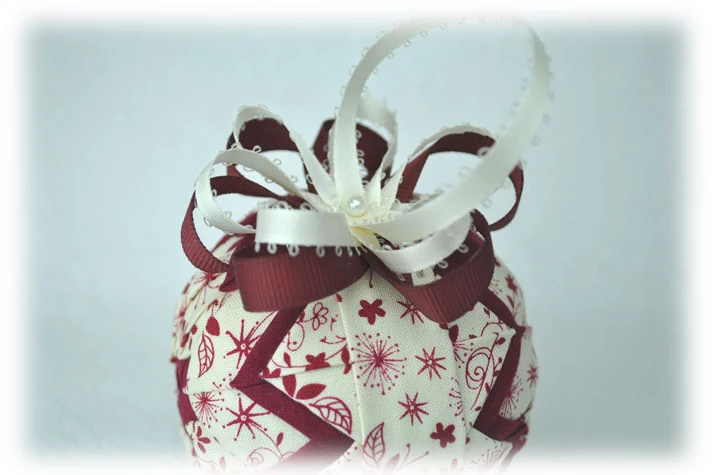 $8.95
"Classy Country" is made from a beautiful rich burgundy and cream-colored cotton fabric with a whimsical floral design.
This kit includes
High quality pre-cut cotton fabric
Ribbon for the bow and hanger
Decorative pin for the hanger
Photograph of the ornament
To complete this ornament, you will need to purchase a 3" Styrofoam ball and about 250 flat head straight pins.
Click here to receive your FREE pattern to complete this ornament!
This ornament uses the Better Way pattern to complete it.