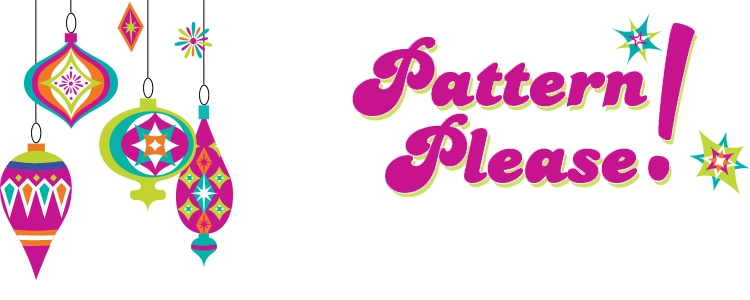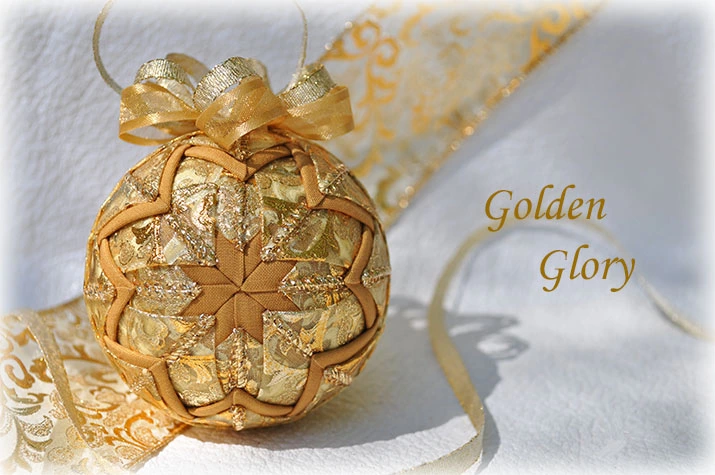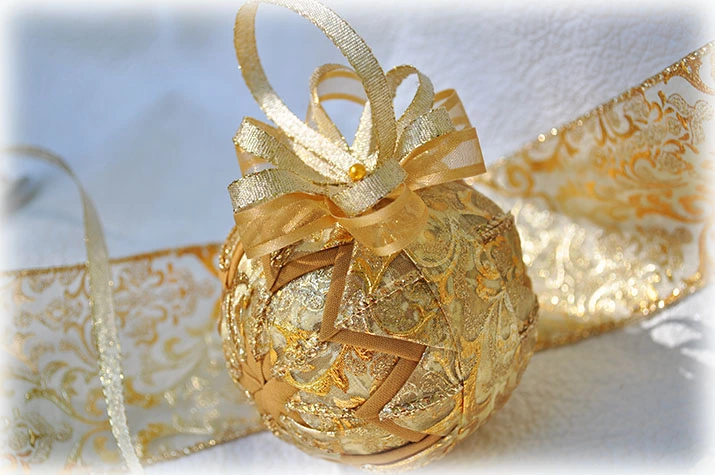 SOLD OUT
"Golden Glory" is made from the most gorgeous gold ribbon and highlighted by gold fabric. The combination of the ribbon and fabric is just magical!
To complete this ornament, you will need to purchase a 3" Styrofoam ball and about 250 flat head straight pins.
Click here to receive your FREE pattern to complete this ornament!
This ornament uses the Better Way and Ribbon patterns to complete it.